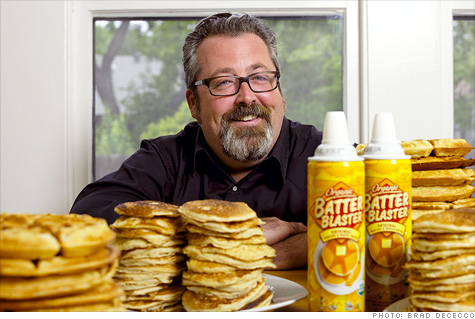 Here is a
FUN and universally designed product.
"Batter Blaster"
is pancake and
waffle mix in a pressurized can for quick and easy breakfasts. The product is the brain child of Sean O'Connor. It was introduced in 2005 and has sold over 5 million cans. This fun- to- use product is great for the youngest to the oldest breakfast lover, whether they have full abilities or may have limited physical abilities.
You may be thinking ………
this product is ridiculous
…… but it brings out a great point about where our society should be going in Universal Design.
Products should have to have a Positive Emotional A
ppeal
.
Fun

Beautiful

Great to touch

Engaging
Many of the solutions available in the past have been institutional in feel and have evoked negative emotional reaction.
With the number of
Baby Boomers growing by the day
, it is now the time to
introduce products that empower, enable and appeal.